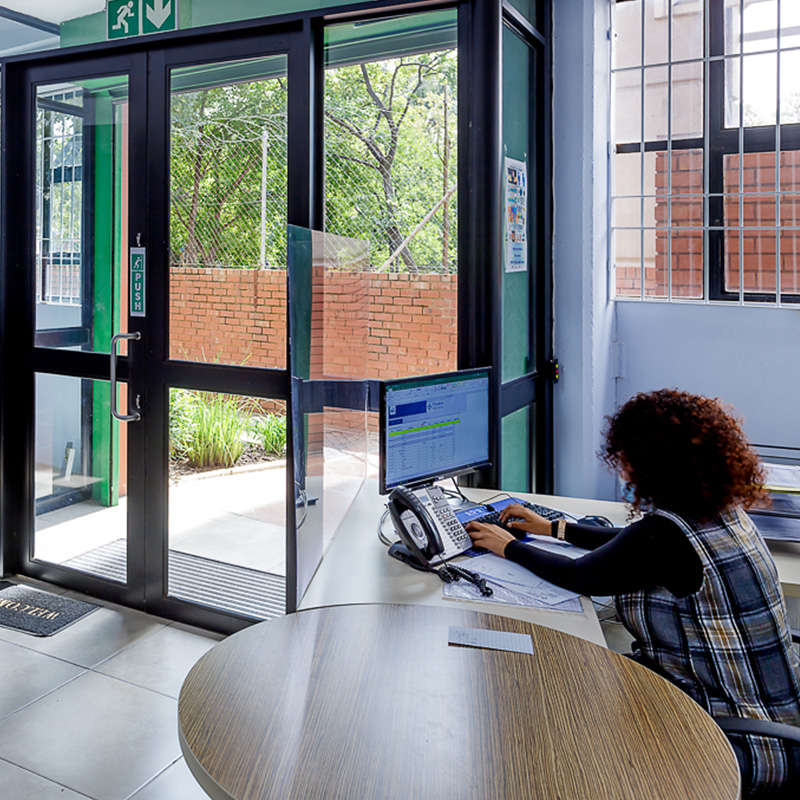 Penbro Kelnick, established in 1951, is a successful and leading supplier of specialised electrical products that play a major role in the Railway, Telecommunications and Mining sectors.
The growth of the business and the ever-increasing customer base lead to a significant change in 2015 when the owner decided to bring an international partner on board to align the business even more with world-class standards. The Italian Telema Group bought 76% shares of Penbro Kelnick.
The growth and future potential of the business warranted a change in direction. A more streamlined product strategy was implemented together with stringent business processes and procedures.
To complement the existing range, in 2016 the acquisition of Strike Technologies took place. Strike Technologies is a leading developer, manufacturer and distributor of medium to high voltage Protection Relays, Surge Protection Equipment, Industrial Earth Leakage Relays, Energy and Demand Metering and Protection Test Equipment predominantly for utilities and large power users, eg. Mining and Industries. This business was integrated as an independently operating division.
Our key to success lies in attracting, retaining and developing top quality people. Our low staff turnover pays tribute to the fact that we don't only pay lip service but truly care for our people and look after them well.
Since 1975 TELEMA S.p.A. designs and produces, in its factory in Piacenza (Italy), Stainless Steel Power Resistors for various application. Whilst serving the Italian market is still a key focus, towards the end of the 90's, the company started to expand its activities globally and build a presence abroad. Firstly, in Europe (France, UK, Germany) and then worldwide (USA, Canada, China, India, Australia, Russia and South Africa).
Today the Telema Group is the world leader for the Power Electric Resistors with revenues in excess of 200 million Euros and over 1800 employees. This growth has been achieved thanks to the diversification of the product portfolio that in recent years has been expanded with the offer of contactors, disconnectors and protection relays for the railway market, in addition to the cooling fans for our applications in forced ventilation.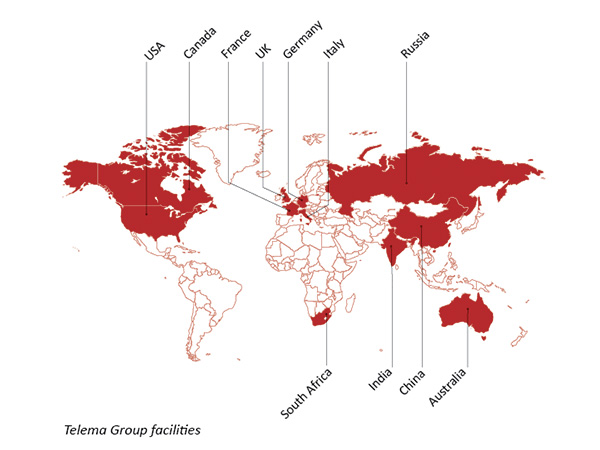 To develop and manufacture innovative and high-quality world-class products, which are competitive locally and suitable for export.
Our philosophy is "Quality" which is important to our business because we value our customers. We strive to provide our customers with products and services which meet and even exceed their expectations.
We are committed to continuous improvement and have established a Quality Management System which provides a framework for measuring and improving our performance.
Although the Managing Director has ultimate responsibility for Quality, all employees have a responsibility within their own areas of work to help ensure that Quality is embedded within the whole of the company.
Penbro Kelnick (Pty) Ltd pursues an up-to-date and controlled quality management system that satisfies the differing requirements, specifications and conditions specified by their customers. The quality system which has been implemented is in accordance to DIN EN ISO 9001:2015 QUALITY MANAGEMENT SYSTEM.
The quality objectives identified and published in our Quality Manual are intended to promote and strive to achieve satisfaction for our customers and other stakeholders, to utilize the quality management system to focus on continual improvement to all our processes and also to develop our staff to their full potential.
Special care is taken for special manufacturing processes such as welding. Our strict procedures and controls guarantee our product complies to industry standards such as ISO3834-2 and very soon EN15085-2.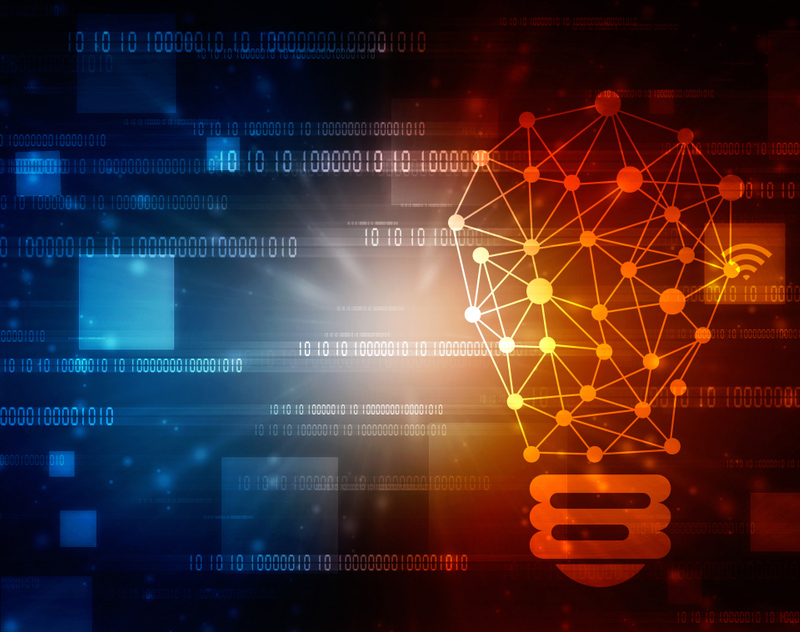 Today's world it is imperative to move with the fast pace and adapt our products and services to the ever-changing needs of our customers. We are proud of our strong Research and Development team who manages to keep us at the forefront of the competition. Our products are re-engineered at regular intervals to keep them at world-class standards for all our customers on all continents.
Penbro Kelnick Pty Ltd is committed to the process of broad-based black economic empowerment (BBBEE), and its implementation within its operations. The broad-based nature of empowerment in South Africa presents an effective solution to addressing historical economic and social inequalities, and to this end, we support the BBBEE Act and the Codes of Good Practice for BBBEE.
As a responsible corporate citizen we support real transformation and have achieved a "Level Four" rating in terms of contribution to broad-based black economic empowerment, but strive to achieve at least a Level Two.
Employment Equity:
Through our focus on creating a diverse workforce, we are shaping an organisational environment which supports the recruitment, development, and retention of all employees regardless of race, gender, disability, religion, sexual orientation and political persuasion. An employment equity employee forum has been established that monitors progress on strategic empowerment, including employment equity as well as compliance with the transformation codes of good practice.
Skills Development:
Our investment into employee development, improving the knowledge, skills, and experience of our employees, is vital to achieving the group's strategic objectives. Penbro Kelnick supports the national agenda aimed at the employment of youth in sustainable positions and has presented 18 Learnerships and Apprenticeships in 2018.
Penbro Kelnick is dedicated to empowering our employees and encouraging their advancement by providing a system of training and development that is ongoing and structured to a purpose. Our skills development objective is to prepare and empower individuals to participate in the workplace safely and meaningfully. Further, we believe that skills development is a critical contributor to the success of our Employment Equity initiatives.
Preferential Procurement:
We believe that the role of small, medium and micro enterprises (SMMEs) is crucial to job creation and economic growth in South Africa. Penbro Kelnick procurement practices are focused on sourcing merchandise and services from locally-based and empowered suppliers.
In pursuit of the group's preferential procurement objectives, we actively seek new vendors and give preference to B-BBEE- compliant vendors who are able to guarantee performance, quality and safety standards while delivering competitive prices.
Enterprise development:
Our strategy is to foster strong working relationships with competent black-owned companies and to develop them in a tangible meaningful way to ensure that these companies become sustainable and increase their capacity to take on larger and more complex projects.
Supplier Development:
Penbro Kelnick has identified a privately owned black female catering company to run her own catering company. Premises and all equipment as well as start-up capital was and is provided.
Socio-Economic Development:
We focus on SED initiatives that address first support to our staff but also to the communities surrounding our operations, with an emphasis on initiatives to assist our staff but also to promote interaction with organisations in the community. Female employees have been identified that are providing direction on the choice of initiatives that drive our SED strategy. Currently, the main SED beneficiaries are our own employees and Boikanyao Care Centre in Temba. Centre in Temba.